Description
The Motor Pump model IR 220-20/FL is a top-of-the-line machine designed for heavy-duty pumping applications. It features a powerful FPT engine that delivers a maximum power of 129 kW or 175 HP at 2300 rpm, ensuring reliable and efficient performance. The engine complies with Normative Stage 2 regulations, making it environmentally friendly.
The pump is a Rovatti model F34K125/3AM-CF, which can handle a maximum capacity of 3250 l/min and a maximum head of 166 mt. This pump is designed for high flow rates and lift heights, making it ideal for heavy-duty applications.
The IR 220-20/FL also comes with a 500-liter fuel tank, cap, EasyMop panel, and Cipry injector. The EasyMop panel allows for effortless operation, while the Cipry injector ensures fuel efficiency and reduces emissions. The fuel tank and cap ensure that the machine has enough fuel to operate for extended periods, making it suitable for long hours of pumping.
Overall, the IR 220-20/FL Motor Pump is a reliable and efficient machine that can handle heavy-duty pumping applications with ease. Its powerful engine, high-capacity pump, and extra equipment make it a versatile and valuable addition to any job site.
Standard equipment:
Engine: FPT – Fiat Powertrain Technologies
Model: NEF 67 MNTA
Normative Stage 2
Cylinders: 6
Maximum power: 2300 rpm: 129 kW – 175 HP
Panel: EasyMop
Pump: Rovatti, model F34K125/3AM-CF
Maximum Cap.: Q 3250 l/min
Maximum – Head: H 166 mt
Extra equipment – included:
– Fuel tank: 500 l
– Cap for the fuel tank
– Easymop panel
– Cipry injector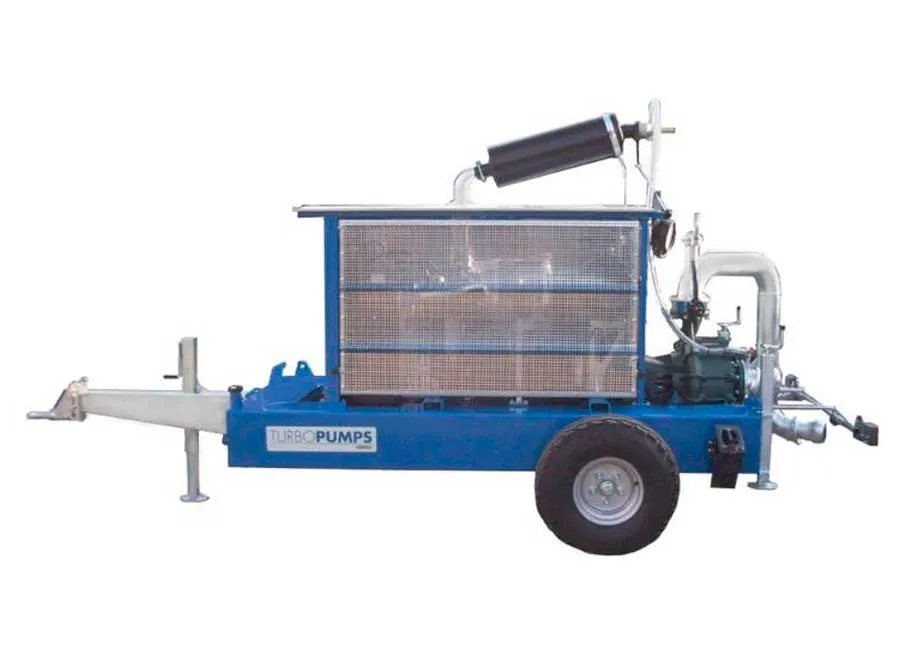 Engine protective panel model EasyMOP, complete with fuel level indicator, tachometer, hour meters, pressure gauge, press start, timer, starting key, luminous devices for detecting emergency signal it stops the engine in case of low oil pressure, engine overheating, belt breakage, water pressure fall. Two tires chassis painted RAL 5017 complete with electric starting battery Elastic coupling between engine and pump, incorporated fuel tank, 3 stacker legs, shaft with adjustable height, and document holder. Suction and delivery flanges on the pump.
Engine complete with manual accelerator and silencer:
Brand:
FPT – Fiat Powertrain Technologies
Model:
NEF 67 MNTA
Normative:
STAGE II
Nr. Cylinders:
6
Displacement:
6.700 cc
Suction:
Turbocharged
Cooling system:
Liquid
Continuous power @ 1750 rpm:
120 kW – 164 HP
Continuous power @ 2000 rpm:
126 kW – 172 HP
Continuous power @ 2200 rpm:
128 kW – 174 HP
Maximum power @ 2300 rpm:
129 kW – 175 HP
Starting:
Electric starting
Incorporated fuel tank:
330 l